Most of the suspects are still at large in Nigeria but at least 14 are in custody in the U.S.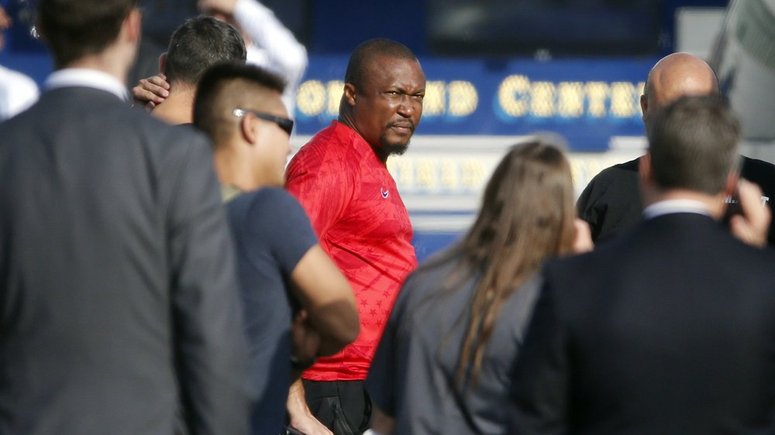 The United States Department of Justice has indicted a total of 80 people, many of them Nigerians, in connection to massive fraud and money laundering.
Thom Mrozek
, a spokesperson for the U.S. Attorney's Office for the Central District of California, disclosed on Thursday, August 22, 2019 that 14 suspects were arrested in raids carried out across the U.S.
Two defendants were already in federal custody on other charges, and one was arrested earlier this week.
Many co-conspirators, Mrozek said, are still in Nigeria, with others also at large in the U.S. and other countries.
"We believe this is one of the largest cases of its kind in US history,"
United States Attorney for the Central District of California,
Nick Hanna
, said during a press conference on Thursday.
In a 252-count federal grand jury indictment unsealed on Thursday, the defendants are accused of participating in a massive conspiracy to steal millions of dollars through a variety of fraud schemes and launder the funds through a Los Angeles-based money laundering network.
The network duped dozens of victims in the U.S., Colombia, China, The Caribbean, Germany, Japan, Mexico, the United Arab Emirates, and the United Kingdom.
31-year-old
Valentine Iro
and 38-year-old
Chukwudi Christogunus Igbokwe
, both Nigerians, were used by the network for bank and money-service accounts that could receive funds fraudulently obtained from victims.
Both defendants are accused of being involved in schemes resulting in the fraudulent transfer of at least $6 million in fraudulently-obtained funds; and the overall conspiracy was responsible for the attempted theft of at least an additional $40 million.
Iro and Igbokwe allegedly collected bank accounts, fielded requests for bank account information, provided that information to co-conspirators around the world, and laundered the money obtained from victims.
They did this in exchange for a cut of the money stolen from victims of the various fraud schemes.
"Once members of the conspiracy convinced victims to send money under false pretenses, Iro and Igbokwe coordinated the receipt of funds and oversaw an extensive money-laundering network," Mrozek said.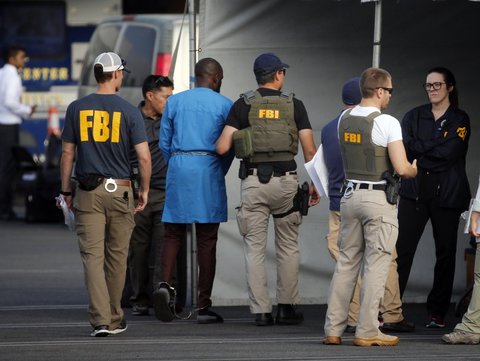 The alleged fraudsters targeted victims in the US and across the globe, including individuals, small and large businesses, and law firms.
Eight elderly American victims lost thousands of dollars to romance scams and other fraudulent get-rich-quick schemes.
"Today, we have taken a major step to disrupt criminal networks that use BEC schemes, romance scams and other frauds to fleece victims.
"This indictment sends a message that we will identify perpetrators - no matter where they reside - and we will cut off the flow of ill-gotten gains,"
United States Attorney,
Nick Hanna
, said.
In the indictment that was unsealed on Thursday, the suspects are on the hook for conspiracy to engage in money laundering; conspiracy to commit wire fraud, mail fraud, and bank fraud; wire and bank fraud; and money laundering.
Other charges include engaging in monetary transactions in property derived from specified unlawful activity; operating an unlicensed money transmitting business; destruction of property to prevent seizure; false statements; aggravated identity theft; aiding and abetting; and criminal forfeiture.
The Assistant Director in Charge of the Los Angeles Field Office of the Federal Bureau of Investigation (FBI),
Paul Delacourt
, disclosed that the agency is working with security agencies in nine countries to apprehend 57 defendants.
He said the case involves 32 confirmed victims located in the U.S., Japan, UK, Lebanon, Ukraine, China, Mexico, Germany, Indonesia, UAE and Trinidad and Tobago.
"It shows the extensive reach of the cybercriminals involved in this kind of schemes," he said.
The losses in the case, he said, are approximately $10 million.
Delacourt warned citizens to be aware of sophisticated financial schemes to protect themselves or their businesses from becoming unsuspecting victims.
"The FBI is committed to working with our partner agencies worldwide to continue to identify these cyber criminals and to dismantle their networks," he said.
The case is being prosecuted by Assistant U.S. Attorneys,
Anil J. Antony
and
Joseph B. Woodring
, of the Cyber and Intellectual Property Crimes Section.
"If convicted," Hanna said, "all of the defendants face potential decades in federal prison."